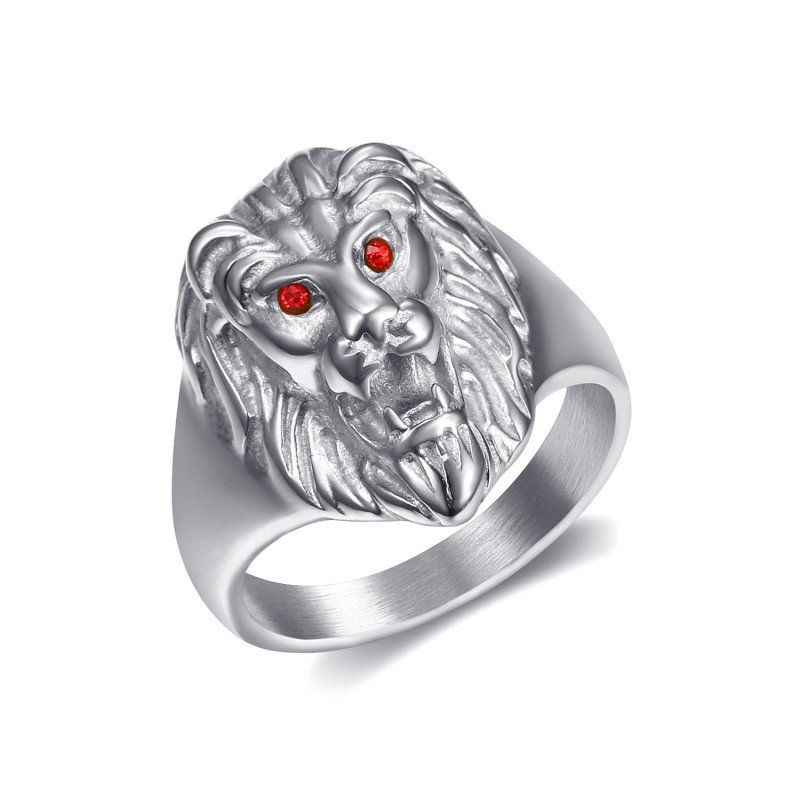 
Lion head ring Small model Child Steel Red Eyes
 IN STOCK | DELIVERY 72H.
Lion head ring Small model for child, woman or man, Silver stainless steel, Red eyes
Small lion head ring suitable for children's, women's or men's pinky fingers.

2 small red rhinestones are set in the eyes.

If you are looking for a discreet model or a signet ring for your child from 4 years old this model is perfectly suited.

This small lion head signet ring is made of high quality stainless steel, silver finish.
The lion's head, carved in the mass of steel, measures 18mm high by 11mm wide.

Positive symbol of the knights to signify courage and valor in the Middle Ages (Richard the lion's heart), the lion represents courage, majesty, supremacy but also the representation of the sun. The lion is also an astrological sign.

This jewel is sold exclusively by Angelyk for bobijoo, it is an original creation.
It will be delivered to you in its microfiber bobijoo pouch.
Reviews about this product

Show attestation
Conforme au catalogue mais grande