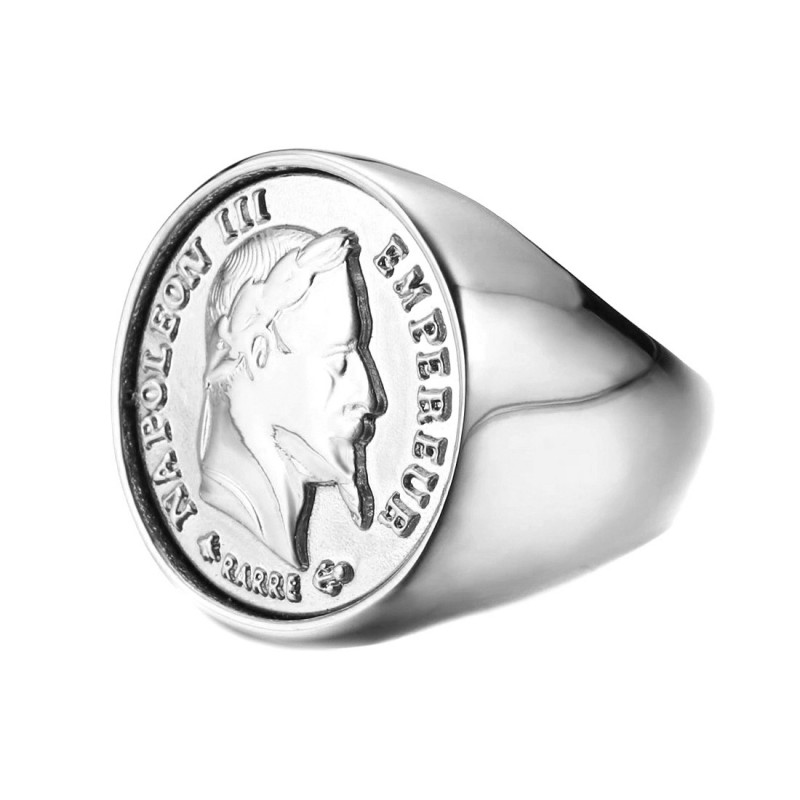 
Signet Ring Stainless Steel, 20 Francs NAPOLEON
 IN STOCK | DELIVERY 72H.
€20.93
VAT included
- 25%
Signet Ring NAPOLEON Coin 20 Francs Tête Laurée Steel 316L Silver LOUIS
Signet ring for man of steel silver which reproduces a piece of 20 Francs GOLD NAPOLEON Tête Laurée.

This signet ring massive and full is made of stainless steel 316L.
This ring is sold exclusively by the SAS ANGELYK. Do not look elsewhere, you won't find...
Pay Attention to counterfeits in brass the bottom of the range.

Metal : 316L Stainless Steel
Finish : silver
Diameter : 23 mm
Weight : 30 grams (can vary 1 or 2 grams depending on the size)

Stainless steel of high quality, meets european standards
Laboratory Tests available on request

This jewel will be shipped in a pouch microfiber.