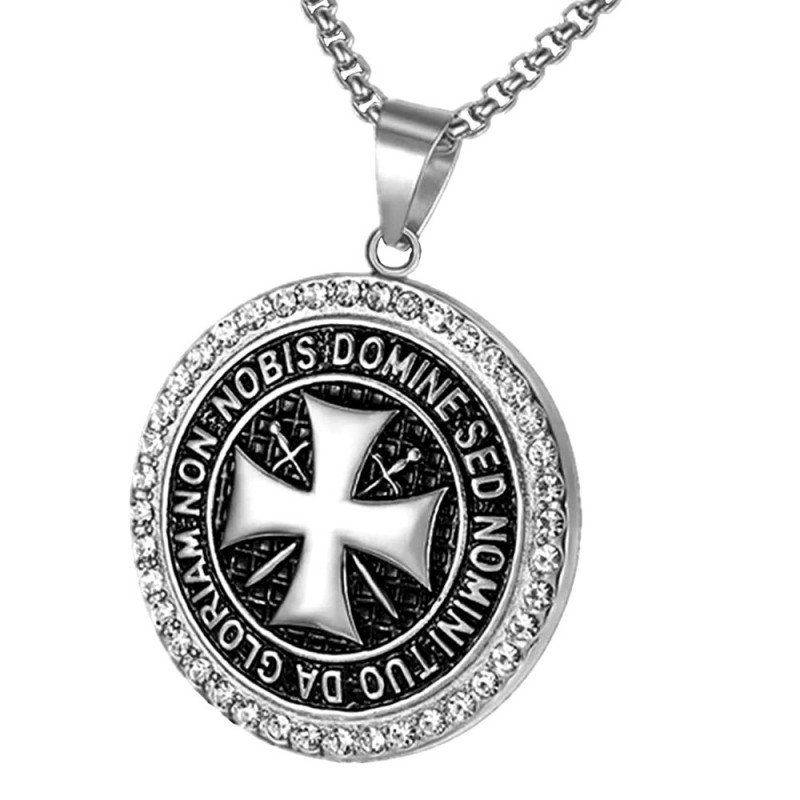 
Pendant Templar Steel Silver Rhinestone Cross Non Nobis + String
 IN STOCK | DELIVERY 72H.
Pendant Necklace Templar 316L Stainless Steel Silver cubic Zirconia Cross Non Nobis + String
Pendant necklace symbolic adorned with the motto of the knight templar around a sublime cross pattée silver with 2 swords.
NON NOBIS DOMINE, NON NOBIS, SED NOMINI TUO DA GLORIAM.
NOT IN OUR NAME, LORD, NOT IN OUR NAME BUT IN THE NAME OF THY GLORY.
This jewel of a rounded shape (diameter 41mm) is made of stainless steel 316L.
To his side, precious, diamonds, oxide of zirconium (fake diamond) are set throughout the tour.
The chain is also steel, is available with the pendant (length 55cm).
This set will be shipped in a pouch microfiber.
Satisfied or refunded 30 days
VAT invoice
French company based in Occitania (Hérault)