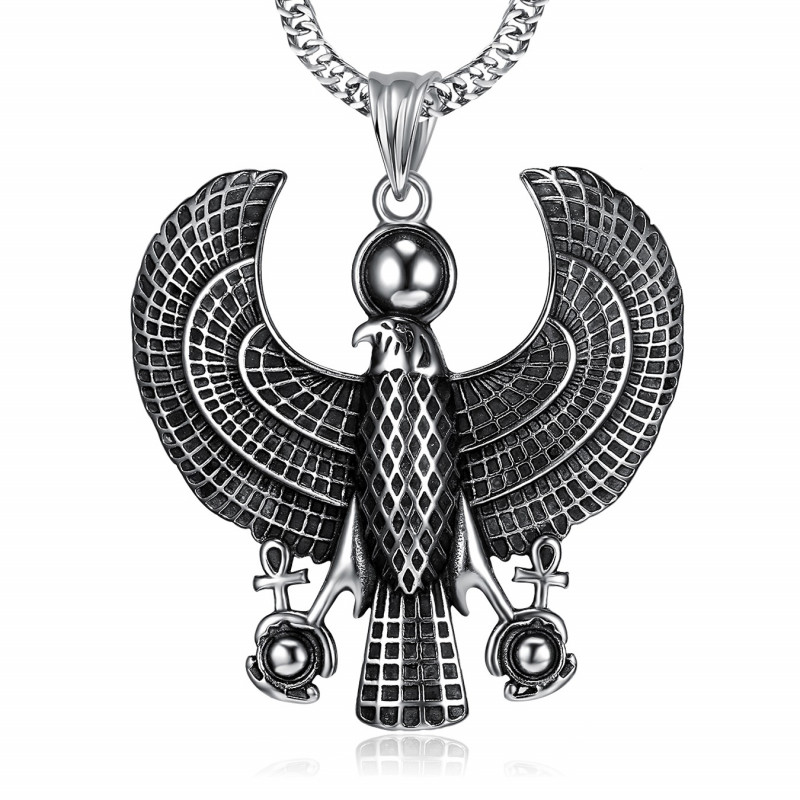 
Egyptian pendant Horus Falcon Raptor Eye Stainless Steel
 IN STOCK | DELIVERY 72H.
Egyptian pendant Falcon carrying the solar disc Horus protection Divinity, Stainless steel
Large Egyptian solar falcon pendant, Horus, Silver
This piece of jewelery is a reproduction of the falcon pendant bearing the solar disk which belonged to the pharaoh Tutankhamun.

Horus, Egyptian deity, is the god of the sky, the protective god of the pharaohs, so it is a protective jewel.

Dimensions of the pendant: 70x70mm.

This Egyptian jewel is accompanied by a pretty 60cm long chain (visible in the photos).

Manufactured from high quality 316L stainless steel.

Total weight of the set: 78gr.

Neat delivery in its microfiber Bobijoo pouch.
Reviews about this product

Show attestation
Satisfait mais saisi par la masse imposante