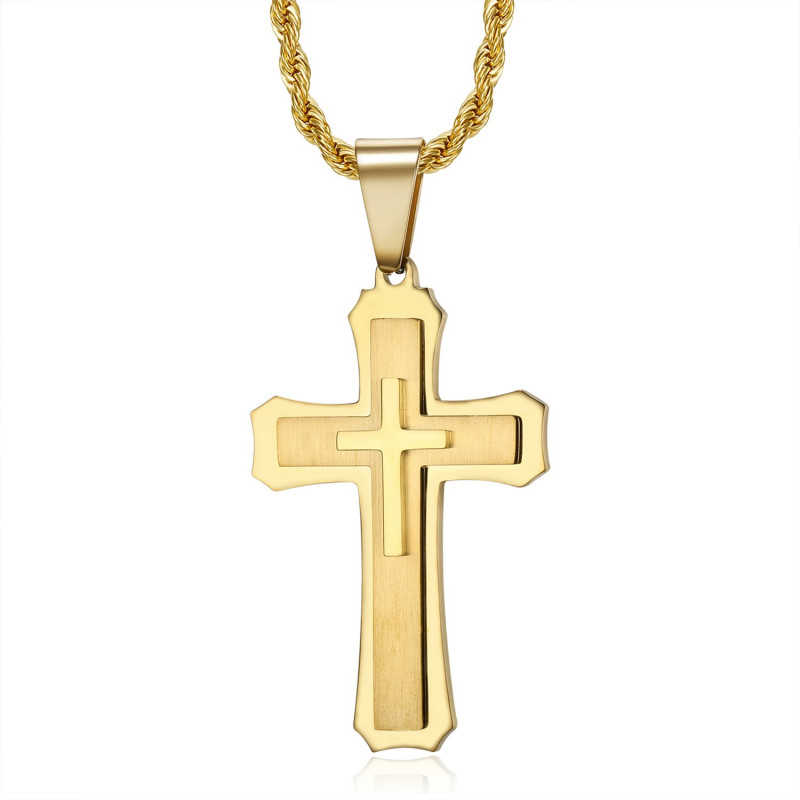 
Men's cross pendant 3 thicknesses Steel Gold
 IN STOCK | DELIVERY 72H.
Cross pendant, Latin and Catholic, in solid stainless steel and gilded with fine gold with its chain
Men's cross necklace, triple cross pendant in relief in solid steel and gilded with fine gold
3 crosses are superimposed to give this men's cross pendant all its splendor and originality.

This piece of jewelry is made of high quality solid 316L stainless steel.
Its finish is gilded with fine gold (gold plated inf 3 microns).

The Catholic cross measures 48mm high by 30mm wide.

A chain will be delivered to you with the pendant (length 55cm).

The total weight is 40gr (chain included).

Our steel is guaranteed to resist water, perfume, sea water, swimming pool chlorine, etc.
It is almost indestructible and it meets French and European standards (Beware of low-end metals).
Reviews about this product

Show attestation
très joli bijoux également

Bonne qualité, très bien.