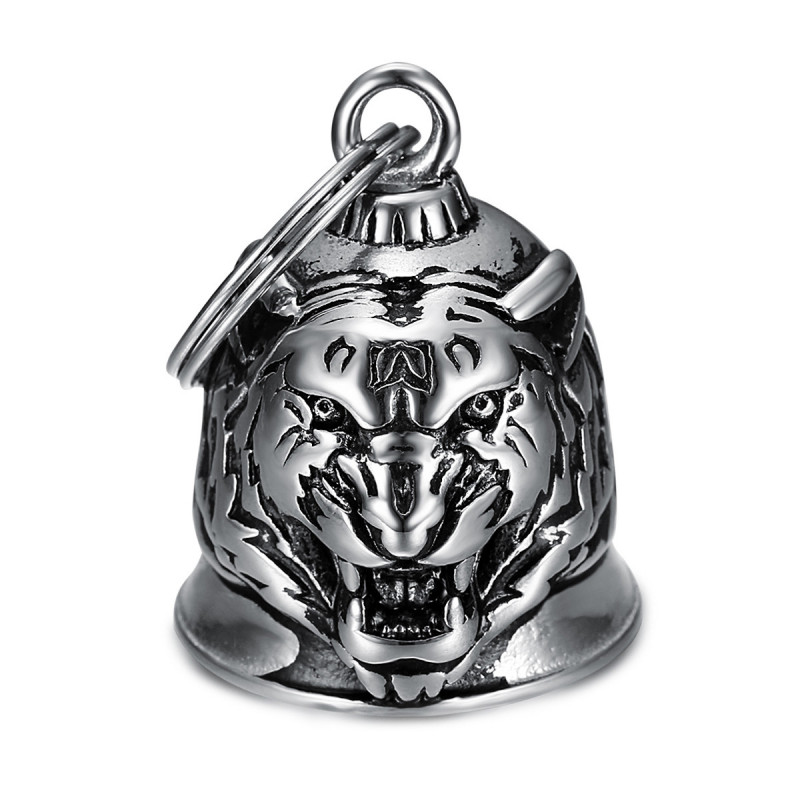 
Motorcycle bell Guardian bell Tiger head Stainless steel
 IN STOCK | DELIVERY 72H.
Motorcycle Bell Tiger Head Guardian Bell Lucky Biker Stainless Steel
Motorcycle bell or guardian bell in the shape of a tiger head for motorcycle / biker in 316l stainless steel.

According to legend, by attaching it to your motorcycle as close as possible to the road, this little bell has the power to imprison the evil spirit of the road.

Very popular with American bikers and trikers, this little accessory is an ideal gift to offer or to treat yourself to for all occasions.
It will be delivered to you in a microfiber pouch.

Height 31mm, diameter 25mm (widest).

Our 316l stainless steel is guaranteed to resist weathering, corrosion,...
It is almost indestructible and meets French and European standards.

And don't forget, At BOBIJOO Jewelry the photos are contractual, you buy what you see!
Reviews about this product

Show attestation