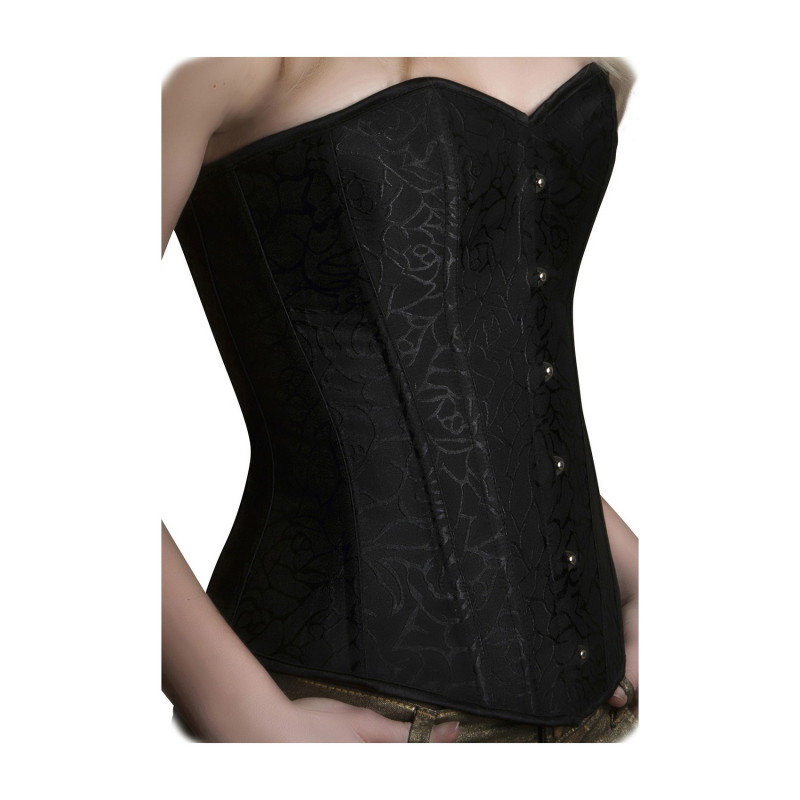 
LONDON corset
 IN STOCK | DELIVERY 72H.
Corset Dress LONDON Black Whale Steel Spiral Woman Bustier High Quality
Women's corset The inevitable

If you had only one corset to have in your wardrobe, it's the London corset. For all occasions and styles, with pants like a skirt, for the day or evening, it will be your ally femininity and seduction. It ensures a look always chic in all circumstances!
At the same time sober and elegant, it is designed to refine your silhouette and to emphasize all your assets, whatever your forms. With the London corset, you feel beautiful and sure of yourself. Once adopted, you will not be able to do without it! A must-have ... At the front, this steel whale corset closes with hooks. His back cover is tied at the back by a real lace. Finally, it has a cotton lining and a superb finish.

A corset for femme fatale

The most of the corset dressed by ANGELYK:
Steel spiral ribs, cotton lining
Back cover, true lace, quality and finish
Available from size 34 to size 52
Design in France
Reviews about this product

Show attestation
Superbe bustier, conforme à  la photo et au descriptif. Merci de nous avoir conseillé au niveau de la taille à  commander. Livraison rapide. A acheter les yeux fermés.